During the recent finals series Yarra Valley Water featured a Choose Tap pop-up. This featured a free water bottle personalisation station, kids games, plenty of prizes, and of course – roving water vendors.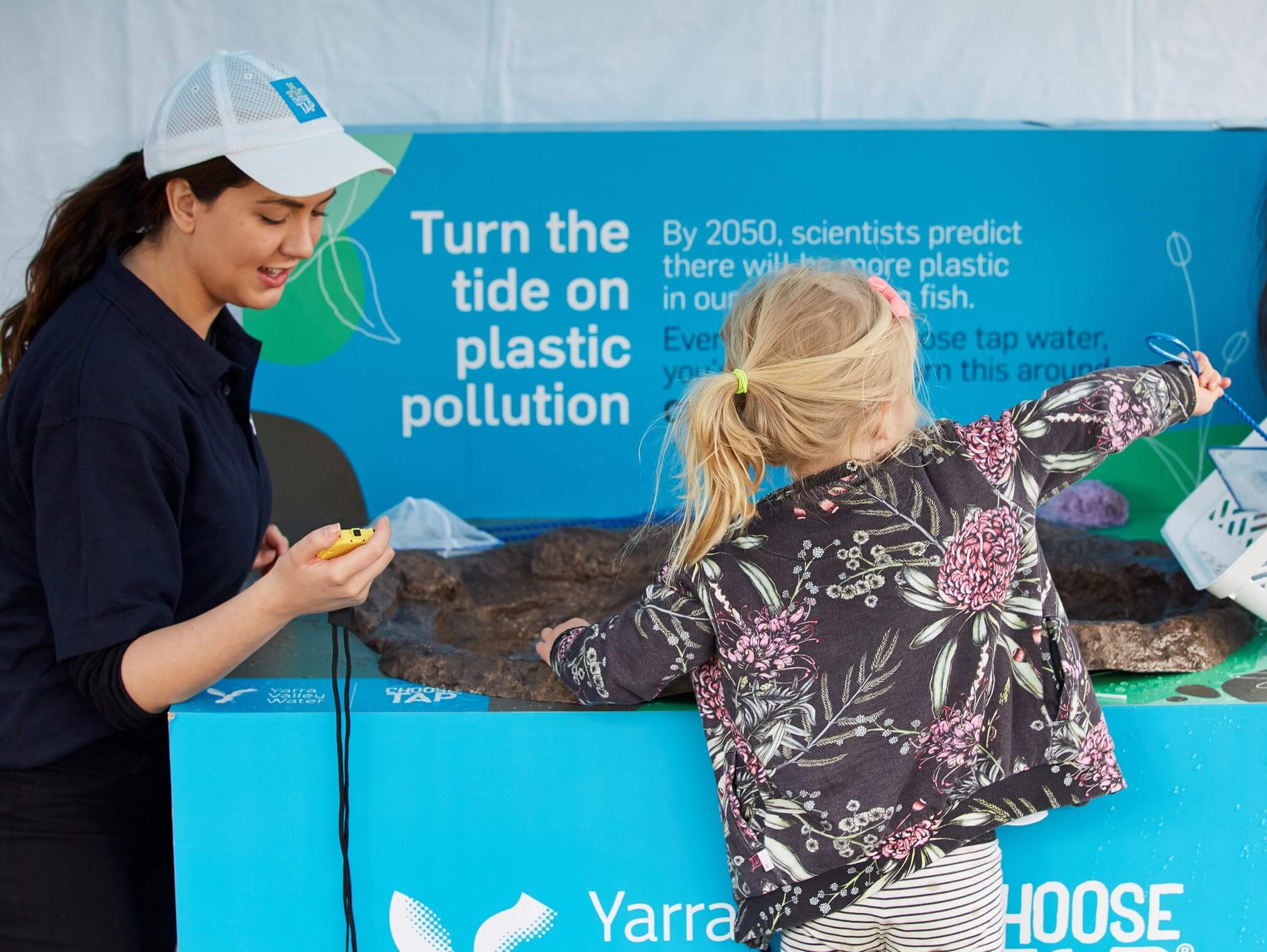 'Our research shows that people are more likely to buy single use bottled water when they're socialising, and at events like these. So the final series provided a great opportunity to disrupt behaviour at the moment of choice, reducing the number of single use plastic bottles going into landfill and encouraging more people to choose tap' said David Snadden, General Manager at Yarra Valley Water. Free tap water was handed out in re-usable water bottles to attendees via roving water vendors and bottles could then be personalised at the personalisation station. As well as being a tried and true method of engaging people, there was another reason for offering the drink bottle personalisation.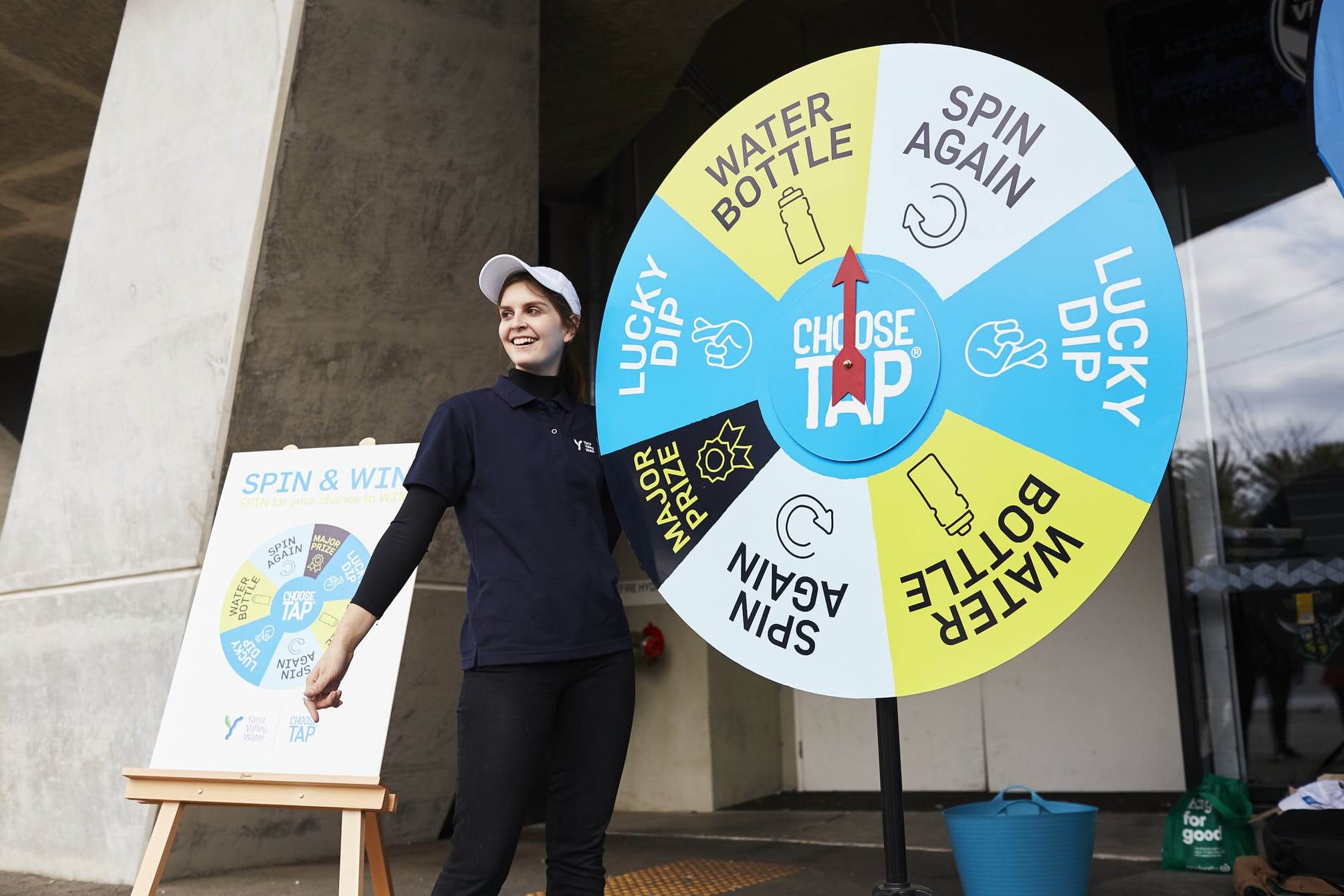 'We know that there is the risk that free merchandise can end up in the bin, which is obviously not a great outcome for the environment'. 'But by allowing people to personalise their bottles, it increases the sense of value, meaning they are more likely to re-use it.' Of the roughly 2,500 bottles distributed, almost half were personalised. The event staff also asked patrons to take a pledge that they would re-use the bottle at least 100 times, in return for their free bottle. The events had a great reaction from local fans and players and reached a combined audience of around 25,000 people.