South East Water and Bayside City Council have teamed up to make it easier for residents, visitors and their furry friends to choose tap water over bottled, with three new water fountains installed across three bayside locations.
Middle Brighton Baths (Bay Trail)
Greens Point, Brighton (Bay Trail)
Royal Avenue Park, Sandringham
The fountains all feature a water bubbler, bottle refill tap, a dog water bowl, solar lighting and a digital water meter – which shows Council and South East Water how many plastic bottles have been saved from landfill and CO2 emissions saved from producing these.
"We're really excited to be working with Bayside City Council to increase the community's access to free and fresh tap water in these busy recreational areas," says South East Water's Chair, Lucia Cade.
"The new Choose Tap® fountains means more of our bayside customers and visitors can stay hydrated with free drinking water when they're out and about."
Ms Cade also added that there's big environmental benefits to choosing tap water over single-use plastic bottled water, as 80 per cent of single-use water bottles end up in landfill or waterways.
"We know how much our community cares about reducing the amount of single-use plastic that ends up in landfill or our waterways, and these water fountains are a great way to help everyone do that," said Ms Cade.
Bayside Mayor Cr Clarke Martin agreed, saying the water fountains will enhance the usability of the Council's open spaces.
"Bayside City Council is home to some of Melbourne's best beaches, parks and trails. Residents and visitors love to enjoy everything our area has to offer," Cr Martin said.
"These water fountains are convenient and will help us protect our waterways, beaches and open spaces while reducing landfill.
"Last December, we declared a Climate Emergency and these refill stations are a step in the right direction to addressing the impacts of single use plastics."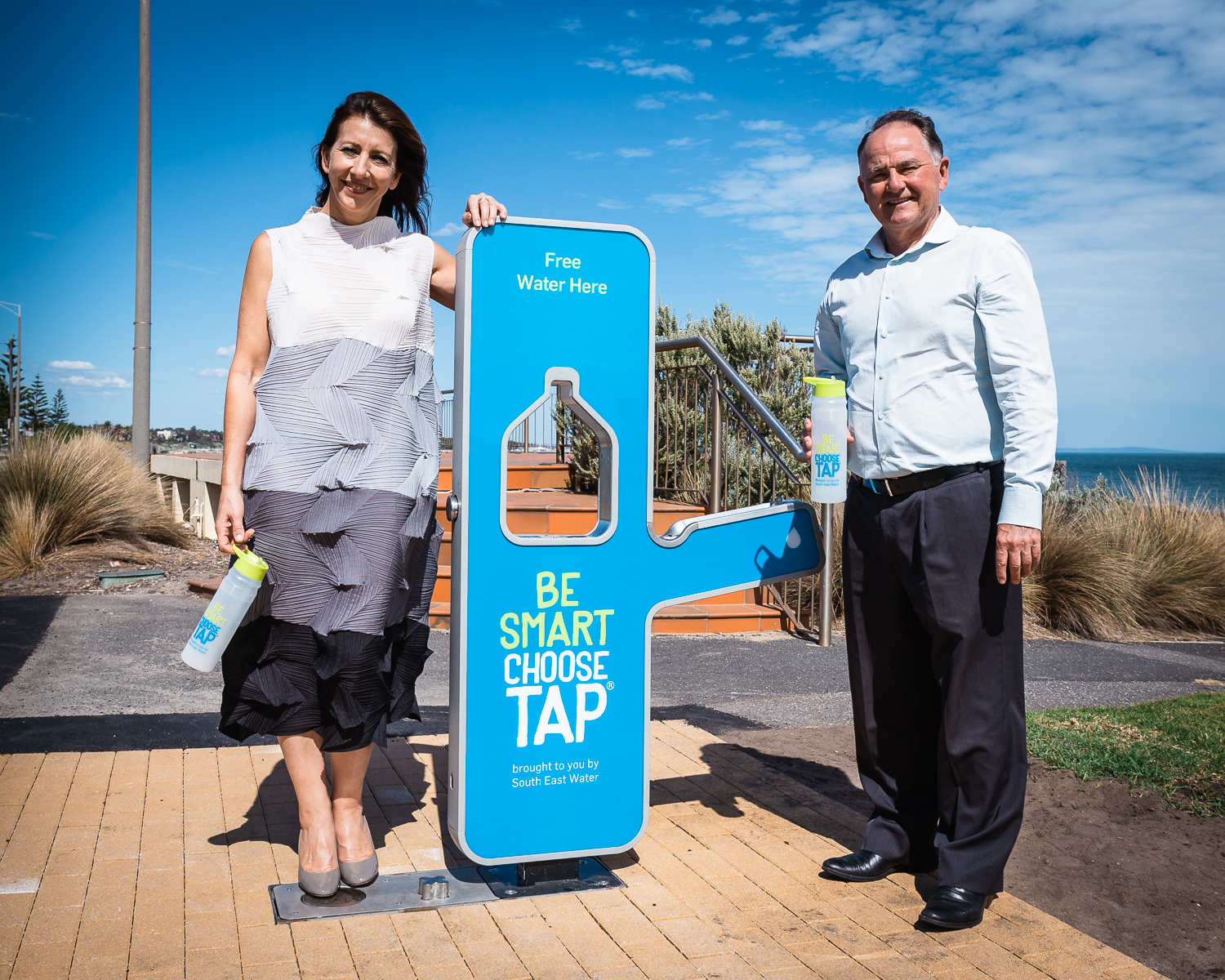 Choosing tap water over bottled water has huge cost benefits, too. If you drink two litres of water per day from your tap at home, it will cost around $1.50 per year. Alternatively, the same amount of water from single-use bottles can add up to $2,800 per year.
The new water fountains are part of the Choose Tap® initiative, which is a coalition of water organisations, including South East Water, and councils across Australia. Together, they're working to increase community access to free, fresh tap water.