Yarra Valley Water, City West Water and South East Water have teamed up with Metro Trains to install six new drinking fountains at some of the busiest train stations across Melbourne, as part of the Choose Tap fountains program.
Refilling is now easier than ever for Melburnians, with drinking fountains installed at Camberwell, Glenferrie, Sunshine, North Melbourne and two at Caulfield Station, aiming to reduce the need for single-use plastic bottles for commuters on the go.
The fountains program has been a strong feature of Choose Tap since its inception, with water retailers across Australia working with councils and community organisations to increase access to tap water in shared community spaces.
While Choose Tap fountains have traditionally been installed in parks and along high streets around Melbourne, this is the first time they will be placed at train stations, marking a new period of sustainable choice for commuters.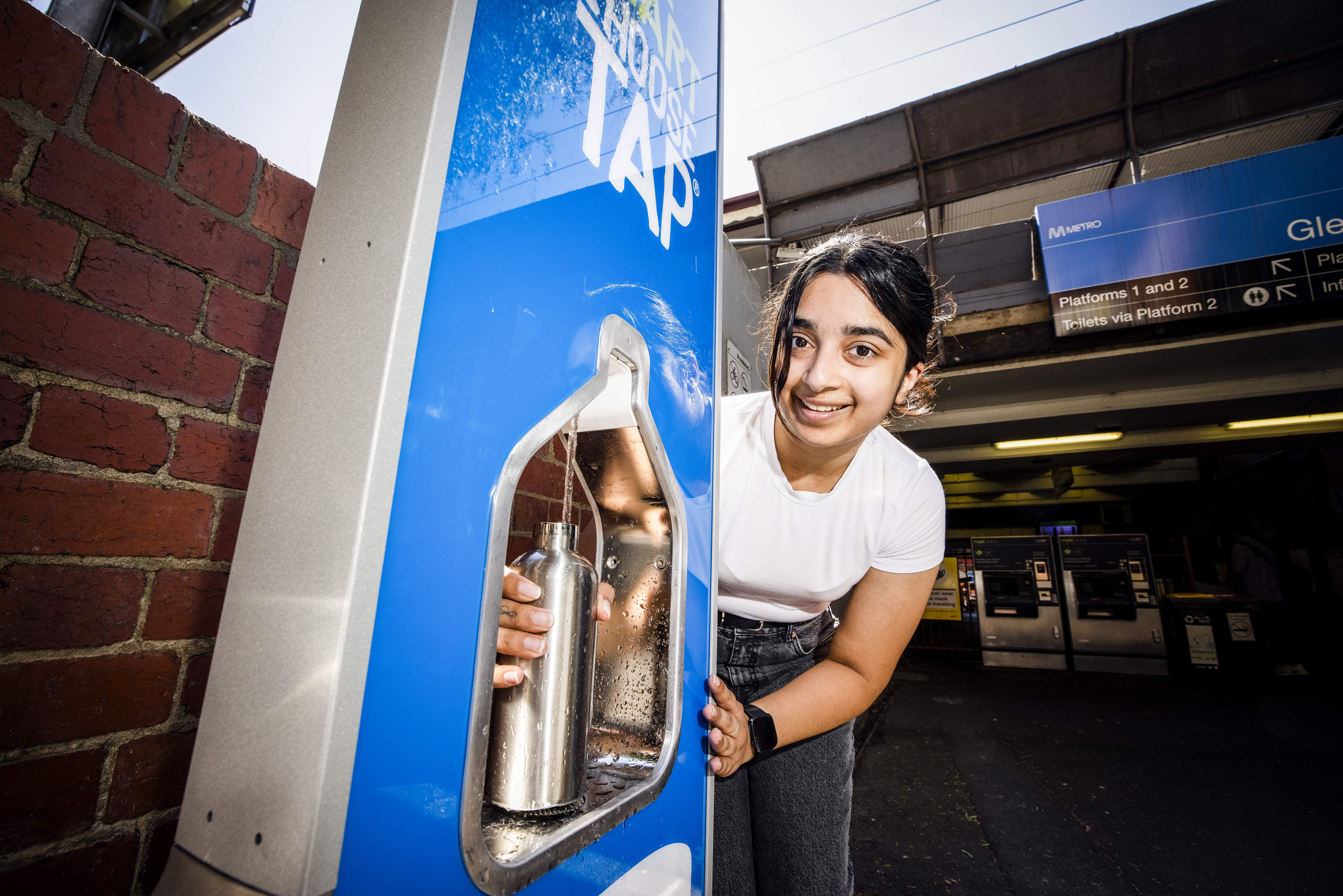 Research tells us that people are largely driven by convenience when it comes to buying bottled water, especially in public transport locations.
Yarra Valley Water Managing Director, Pat McCafferty said the new drinking fountains will be an easy way for Melburnians to change their water drinking habits while travelling by train and thereby reduce their single-use plastic footprint.
"We know that around half of bottled water purchases are driven by convenience, especially in public transport locations. This partnership with Metro is giving us the opportunity to start changing this, by giving people a way to easily choose tap and refill their water bottle instead of having to resort to purchasing bottled water."
"We have some of the best drinking water in the world and it will now be easier for people to access tap water on public transport, so it's a no brainer."
With Australians sending a whopping 373 million bottles to landfill each year, we hope that this is a step toward a more sustainable future for commuters.